Today is our first day back to work without students.
We are going to be learning, listening to, and talking about:
Sexual Harassment
Right to Know
Dignity for All
Our Union Meeting
and then we get to work in our classrooms for an hour.
That'll give me enough time, right???
Ha! I have hours and hours to get my classroom ready.
~*~*~*~*~*~*~*~*~*~*~*~*~*~*~*~
I just wanted to share something I came across on "Monday Made It".
Lori from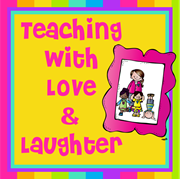 had this AMAZING idea.
So awesome. I am doing this today!!!
~*~*~*~*~*~*~*~*~*~*~*~*~*~*~*~
On another note, I went to watch my dad play softball last week!
65 and older...Go DAD!!!
He had the biggest cheering section ever!
10 of us in all!!!
Have a wonderful day!