I was browsing Pinterest and I found some really amazing ideas to use for my fall classroom.
My firsties are going to love these activities and decorations.
STEAM activities...yes please!
Schooling a Monkey (don't you just love that name?) has some STEAM pumpkin activities to do in the classroom.
How am I going to fit all this in?
:)
I just love buntings and banners! How adorable is this?
If you want ideas...you have to check out The Pin Junkie! WOW!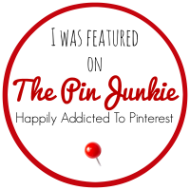 I have lanterns in my classroom, but I never thought of using them as seasonal decorations! When fall is done, flatten them and save them for next year. Brilliant!
Live Like You Are Rich
How do I forget about these each year. I am definitely doing these this year. My firsties are going to LOVE them!
This activity incorporates so many different ways of learning into one lesson.
I have made up a little writing paper to go with it.
Click on one of the pictures below to download for free.
Holy Cow! Jackie has a TON of fall activities. These can easily be used in an elementary classroom! I can't wait to use these!
I hope you can use some of these activities in your classroom. I am going to need a longer October. :)
Have a wonderful day!