Hello All!
Happy New Year!
I know I have been slacking on my teaching blog. I am figuring out the balance between my photography business and my teaching blog and products. I am finding that I can't do both well and have a happy, healthy relationship with my family. :) Anyone else feel like that. So, as my photography winds down over the winter, I will be able to keep up with my blog and products. I am currently (no pun intended) :) beefing up my older products. I am having so much fun looking back and seeing where I started from.
Here is my first blog post of the year. I hope you all had a wonderful holiday. We were suppose to go back this past Thursday and Friday. We went to school on Thursday (we may have been the only school in New York open) and then had a snow day on Friday. These kiddos are going to be so messed up. This week, Monday is suppose to be freezing rain and Tuesday is back down to -30* with the windchill again. We shall see. :)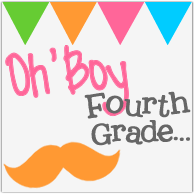 I am linking up again with one of my favorite Linkys with Farley.
Love her!
I am ready for the holidays to be over…not ready for the break to be over, but that's inevitable. :)
I want to finish the 12 Tribes of Hattie by Ayana Mathis. I am really enjoying this book. I just need to finish.
One of my favorite memories of this past Christmas was when my daughter opened one of her presents. The look on her face was priceless. :)
Yep…two bags of Salt and Vinegar Potato Chips! Her favorite present!
Head on over to Farley's blog to link up! I can't wait to see what everyone has been up to!
Have a wonderful day!