You are the winner of the Birthday Bonanza Giveaway!!!
Congratulations! You should be receiving all you goodies via email. :)
I am linking up with Farley for her Currently Linky Party. I think I say this every month. I cannot believe that it is ________. :)
Thank you Farley. I look forward to this each month.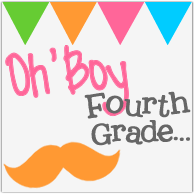 I am down one child in the household due to college. Really, when did this happen. It has been a real adjustment for our family. My youngest daughter misses her big sister so much!
I do have to say, it is a little easier in the morning to get ready with four people instead of five. :)
The weather has been amazing! 70* and sunny for the past few days! Woo HOO!!!!
That's what made this run so much fun.
RAGNAR Adirondacks!!!
It was chilly in the morning, but gorgeous all day long.
This is the start of my third leg.
I need more time in the day...or another me. I just can't seem to get everything done. :)
My house is a mess. That is all.
I know this has been all over Pinterest.
I thought I would share it anyway.
Anytime I make cake or cupcakes in the fall (or anytime for that matter), I add a can of pumpkin instead of any other ingredient. Sometimes I have to add a splash of milk. It is delicious and good for you.
You should definitely try it!
Ingredients: Any cake mix
Can of Pumpkin
Mix...Bake...ENJOY!!!
Have a wonderful day!!!