Oh YES!!!
It's my favorite time of the month! Even though I would like two more days off (which would actually give me four) :)
It's Farley's CURRENTLY.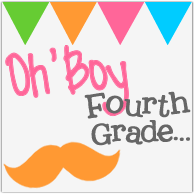 Our dog, Rosie, wants to play all the time. Even at 4:45 am!
She loves SNOW!!!
Only Thursday and Friday for school this week! YIPPPPEEEEE!
I need to run, but I am so afraid of hurting myself in the snow. I am not that coordinated and I hurt myself A LOT!!! I do not have a treadmill. So, I have been trying some videos and some Just Dance 4 with my daughters. :)
I have tried three recipes from The Pioneer Woman.
Chicken Wings
Traditional and Asian
YUMMMMM!
Overnight French Toast
To Die For!
Strawberry Oatmeal Bars
These recipes were so easy to follow and soooo YUMMMMY!
OLW
Healthy
I want to eat and be healthier by making dinner each night and making sure I get some exercise in.
~*~*~*~*~*~*~~**~~*~*~*~*~*~*~
Don't forget..only one more day until Sue's 1st Bloggerversary GIVEAWAY is finished!!!
Have a wonderful day!