I am amazed at all the photos showing the devastation of Hurricane Sandy.
I have been trying to figure out something to do.
Laurah is linking up with bloggers to help out teachers in need.
Click the link above to go to her site and donate to needy teachers.
Thanks Laurah.
~~~***~~~***~~~***~~~***~~~***~~~
I thought I would post CURRENTLY at the same time thinking that more teachers would see how they can help out other teachers.
Oh, how I love my wood stove in the morning when no one else is up. Coffee, computer, fire..NICE!
In NYS we have this new evaluation system going into place. I say going because they keep changing it on us. I know in the grand scheme of things that this is a good thing. Holding teachers responsible and all that, but it is stressing everyone out! Is this what's best for our students? I am not so sure.
How does your school/district/state deal with teacher evaluations?
December planning. I know that November goes by soooooo quickly and then we are into December. Ahhhh! It was snowing, just a little bit, yesterday. I let the kiddos look out the window and get all excited. :) The looks on their faces are priceless. One of my firsties blurts out, "It's Christmas!!!". Oh Man! Am I in trouble for the next couple weeks! :)
I am researching a new camera. I LOVE LOVE LOVE my camera, but I am growing out of it. :)
Clean my house...maybe I'll ask my mom to come up and help.
I love to put Pandora on when we are writing or doing something quiet. I just have a classical station that we listen to. Love it!
Now head on over to Farley's blog and link up. I look forward to this every month!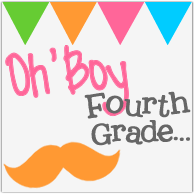 Have a wonderful day!