Don't you love it when those two words go together!!!
First of all, April, from The Idea Backpack is having a Giveaway. This is going to last over a couple days AND you can win multiple items!!! WOW!!!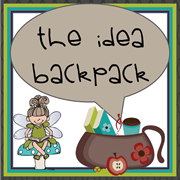 Head on over to her blog to check out all the goodies!!!
~~~~~~~~~~~~~~~~***~~~~~~~~~~~~~~~
I also have a little freebie for you for Halloween.
Making Words
LOVE~LOVE~LOVE this activity.
Click on any of the pictures to get it!
Have a wonderful day!!!