There are so many great giveaways going on!
Check them out.
Crystal is having a giveaway for reaching 100 followers.
Woo Hoo!
Way to go!
Wow! Head on over to Miss Kindergarten's blog. HOLY MOLY!!!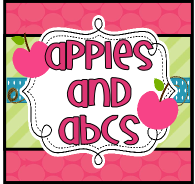 Michelle is having a fabulous giveaway. You should see all the things!
Katie is having a giveaway you don't want to miss.
Just WOW!!!
My birthday is coming up.
Not a big one, but it is "the answer to life, the universe and everything".
Hmmm?
So, I would like to have a grand giveaway.
Anyone up for helping me out?
Send me an email or leave a comment below.
bakteach16@gmail.com