I am back to work this week to revise the Math Curriculum and learn about ISA.
I think Investigations has done a very good job realigning their program with the Common Core Standards. It is very easy to put into a curriculum document. We want this to be useful for new teachers coming into the district. We have an online document that we work on.
We are also working on adjusting our Yearlong Maps for our math program.
It is a lot of tedious work, but I think this will be useful
The other thing I am doing this week is learning about ISA. We have had a grant for RTI for the past couple years. I think our school is ahead of the game when it comes to RTI. This part of the grant is for early intervention in reading. Yesterday was pretty bland. It feels like this is a few things, taken from a few people or programs, and put together as a new idea. Yesterday we went over the basics of the process. I am hoping today brings really great ideas and discussions.
On a completely different topic...
My "old lady's" softball team won it's FIRST EVER playoff game on Monday.
We play tonight for our second game. We have never been in the WINNER's bracket!!!
Wish us luck!
Have a wonderful day!!!
~~~***~~~***~~~***~~~***~~~***~~~
One more thing...
Have you seen Erin's GIVEAWAY????
An entire theme from ...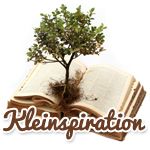 Head on over to check it out!
You won't believe it!