Happy July!
I think I say this every time a new month comes around... but I LoVe Farley's Currently!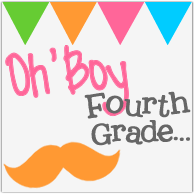 LoveLove my new clothes line. No more dryer for me!
I keep seeing all these COOL classroom ideas. I want to go in and do it now!
I have started a photography business.
I am not sure what I want to do with it. I LOVE and OBSESSED with taking pictures.
I don't want to lose that.
Dilemma!
I am really having a problem with TpT right now. I have so many things on my wish list. I have to go through them. :)
My two books are:
I read this every year. The kiddos beg me to read it any time we have some free time.
I wanted to be Pippi when I was a kid.
Who am I kidding? I still do!
I dabbled in the Daily 5 for one year and then went full force with it last year.
With the help of some co-workers I put it in place this year. I don't know what I would do without it!
~~~~~~~~~~~~~~~~~~~~~~~~~~~~~~~~~~~~
Only two more days to enter the Summer Giveaway!
GREAT PRIZES!!!
Have a wonderful day!!!