If you are addicted, absorbed, accustomed, attached, dependent, devoted, fanatic, fond, given over to, hooked, obsessed, prone, under the influence, wedded to...however you want to say it...to PINTEREST...
Have I got a Linky Party for you!!!
Click on the link above to go to my "Pin It To Win It" Pinterest Board.
1: Re-Pin one or all of the products you want to win.
2. Leave a comment. Be sure to leave your e-mail address so I can send it to you if you win. If you are not comfortable with this, e-mail me through my blog, on FaceBook, or TpT.
3. Watch your inbox to see if you have won!!!
Good Luck!!!
I will choose the first winners on Friday, June 15th.
Thanks to Andrew for the idea.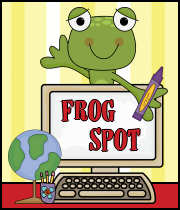 and Mel for the awesome graphics.