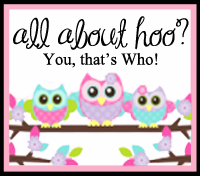 I am linking up with Mommy & Me Creations for her Tuesday linky party.
1) Are you a mom? And if so, how many kids do you have?
I am a mom. I have three wonderful children.
2) What is your most favorite thing about your mom?
Getting to see how amazing they can be. Their accomplishments as well as what happens when they falter. I am loving watching them grow.
3) Name 3 of your favorite things that you have done with your mom.
Spending time at my parent's cottage (so peaceful), going to Canada to visit the cousins, watching her with all her grandchildren.
4) Do you have a special gift to give your mom? If so, what is it? Do you dare share?
I am sorry to say, I am still trying to come up with something.
4) What are your plans for Mother's Day?
It's the day after my daughter's Jr. Prom. I am hoping just to have a relaxing day. Maybe getting a new chicken coop? :)
~~~~~~~~~~~~~~~~~~~~~~~~~~~~~~~~~~~~~~~~~~~~~~~~
I couldn't resist posting the picture of my team from yesterday's Teacher Appreciation Luncheon. Ooooh Laaaa Laaa!
Have a wonderful day!