I am so honored to have been nominated for four awards.
I would like to thank my parents, my children, my husband....sniffle, sniffle.
But seriously, I am overwhelmed with these awards. My family gets up and as they are coming down the stairs (not awake yet) I am telling them, in a calm voice, "I WON ANOTHER AWARD!". Ok, I am not so calm as I appear! I am just so excited!
both gave me the Liebster Award.
Lori has her kids blogging!!! Oh MY!
The rules of the award are...
1. Show your appreciation to the blogger who nominated you by linking back to their blog.
2. Nominate five baby blogs of 200 followers or less by posting a comment on their blogs.
3. Post the award on your blog.
4. Encourage others to check out these blogs.
These are some AMAZING blogs! You should check them out!
The second award
(oh, and she was my Holly Bloggy Partner, I am still wearing the earrings!!! :)
and Erika over at
2B Honey Bunch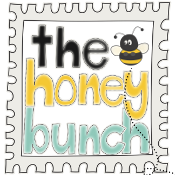 She has another site that has taken off!!!
Go to The Best Endings
1. Thank the person who presented the award to you and link back to them.
2. Tell seven things about yourself.
1. I am a runner.
2. I have had back surgery.
3. I am a mom of three (16, 15, and 12)
4. I raise chickens.
5. I am knitter and newly self-taught crocheter.
6. I am going to a bridal show with a friend this weekend to promote our photography. FIRST TIME.
7. I raised a puppy to be a companion dog and he failed :(
He became our family dog :)
3. Pass this award on to 15 newly discovered blogs and let them know they've received the awards.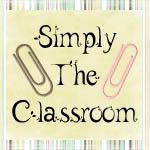 Sister Teachers
I have to say, I have had so much fun finding blogs I have not seen before!
There are SOOOOOO many!!!
Have a wonderful day!