Time for my favorite part of the month!
CURRENTLY!!!
Head on over to join up with Farley!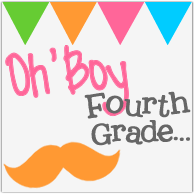 LISTENING: We are having an early Thanksgiving Celebration today with our high school friends.
I can't wait! I made two pumpkin pies, two loaves of bread, and some chocolate-pumpkin cupcakes. Yummy!
LOVING: I have a three day week this week. We have a staff development day on Thursday and my last day of Project Based Learning class on Friday. WOOT WOOT!!! Did I forget to mention that Monday is Veteran's Day? and that I get that day off too! I almost forgot!
THINKING: I am grateful for so many things. I am really enjoying thinking about all of these things right now.
WANTING: I really need my house cleaned. UGH!!!
NEEDING: I started switching out my clothes...I just have to finish. My daughter and I went shopping yesterday. It was so fun! I can't wait to show you my new OWL sweater. :)
A YUMMY PIN:
Pumpkin dip with gingerbread cookies has to be my all-time favorite snack. I could eat it all!
Have you met Lindsey yet?
Head on over to her blog.
There are so many yummy things there! and she's a fellow teacher!
I hope you are enjoying your first Saturday of November.
Have a wonderful day!