I have been so busy. I haven't even looked to see when I last posted.
I HAD to take a break from all that and join Farley's Currently. :)
Although this is my favorite Linky...I cannot believe it is already June!
It is bitter-sweet. I don't want to be away from my firsties, but I want summer to come!
Head on over to Farley's Currently to see what everyone is up to.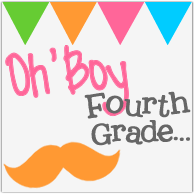 One of our family's obsessions is Softball. We LOVE the College World Series. One thing on my bucket list is to get to Oklahoma to see it one day.
12 full and 2 half days...I think I can! I think I can!
I have so much work to do before school ends. I don't just mean in my classroom. My oldest daughter graduates this year. Ahhhhh! There is so much to do!
I would like a new lens for my camera. Saving up for this one!
3 Vacation Essentials:
1. My Camera (of course)!!!
2. My Keens
I could not be without these!!!
3. A Good Book
I am still trying to finalize my Summer Reading List.
Any suggestions?
Have a wonderful day!