Once again I am linking up with Farley.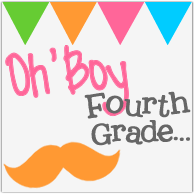 I think this is one of my favorite blog posts all month. I so look forward to it.
I am off to Rochester today to see some friends I have not seen in a couple years. They only live 1 1/2 to 2 hours away. It's silly. So, I am super excited to see them tonight. :)
Oh WINTER, how I do not love thee right now. You are getting in the way of my running which makes me very cranky. :(
My formal observation is coming up at the end of March. If you read my post the other day, you would have read that it is taking my colleagues HOURS (like 10-15) to write up these lesson plans. If it's going to take me that long, I had better get a-movin'!
Like: Birds
I do know that spring has to be coming. There are more birds out and I can hear them singing away.
I saw this documentary on crows. Yes, crows.
It was quite amazing!
If you are interested, click on the picture above, you can watch the entire video on PBS.
Love: Bokeh
In photography, bokeh is the blur, or the aesthetic quality of the blur, in out-of-focus areas of an image.
Here is one of my photos with bokeh (the tree in the background).
Hate: Belligerent People
Enough said.
I am off to get ready for my wonderful weekend!
Have a great day!