Oh Yeah! Farley has her Currently up for February.
One of my favorite things to do each month.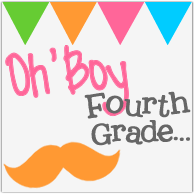 Well, the SU game didn't pan out like I would have hoped. Oh Well!!!
Hopefully Monday will be better.
We had a two hour delay at first that turned into a whole snow day!!! YIPPPEEEE!
I have my formal observation coming up. Due to APPR (where are my fellow New Yorkers?) it has taken some of my colleagues up to 5 hours to write their lesson plans for their observation.
So...I had better begin. :(
I think Phil may have given me a little hope for an early spring.
I have been working on updating all of my TpT products. I have had such a great time looking them over and seeing how far I have come.
Pet Peeves:
Slurping...UGH! I think my family has discovered that this is really one of mine and they are antagonizing me. Coffee, soup, hot chocolate, water, whatever, they need to slurp.
Denial...Why can't people take responsibility for their actions?
Judging...some people just can't make up their own minds about things.
One of the reasons why I love to visit other blogs is because everyone is so positive. Even when you (bloggers) are tired and going through so much, you always find something positive or ask for help. I LOVE it! You give me inspiration, hope, and happiness.
I am so sappy sometimes!!!
Anyway, head on over to Farley's to check out what everyone else is doing!
~*~*~*~*~*~*~*~*~*~*~*~
Don't forget about the sale on Sunday and Monday!