I am joining up with a whole bunch of bloggers to celebrate winter.
Since I am a little late, I will be extending my sale into next week. (Tuesday)
Casey, at Second Grade Maniacs, is hosting the blog hop.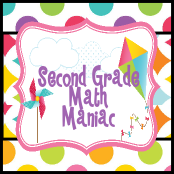 Head on over to check out all the great people having sales!!!
Everything in my
TpT store
will be on sale until Tuesday. :)
Happy Holidays!!!