Farley, over at Oh' Boy Fourth Grade, is having one of my favorite linky parties. I love when she comes out with this each month.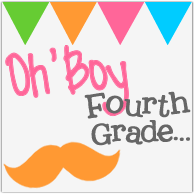 Wish to go to Ireland. Maybe someday.
Went to Cape Cod. Every summer with my family and another fabulous family.
Want to go to Washington State. I would love to see orcas.
~~~~~~~~~~~~~~~~~~~~~~~~~
Don't forget to head on over to Lisa's to enter her giveaway!!!