tagged me in a fun question-answer chain.
1. You must post the rules.
2. Post 12 fun facts about yourself on the blog post.
3. Answer the questions the tagger set for you in their post, and then create 12 new questions for the people you tagged.
4. Tag 12 people and link them on your post.
5. Let them know you've tagged them!
Goodness...12 facts about me?
I have three children, two cats, two dogs, nine chickens, and one amazing husband.
I coach JV softball and play in the summer with my "old lady's" team.
I have just started a new adventure with a friend. Wedding photography. I am really hoping this takes off (I have to pay for my camera :)
I get up at 4:45am each morning (weekends too). It's in my genes. My mother still does it and she's retired.
I don't like to cook, but LOVE to bake.
I enjoy reading, knitting, crocheting (I re-taught myself after my grandmother taught me YEARS ago), sitting by the fire, working with my camera, blogging, and working on the computer.
I ran in a RAGNAR relay race. We placed SECOND in the women's division. My baton (trophy) says "Almost First". I LOVED eVeRy minute of it. I would do it again in a heartbeat. In fact, I am planning to do one in September. YIPPEEEE!
I have recently discovered BodyRock and I do that every night with my 12 year old daughter. I can actually do MANY push-ups now. You should see my daughter do a push-up!
I am married to my high school sweetheart.
Well we dated in 10th grade, I broke up with him because he didn't notice that I got my braces off, and then he went on to date one of my best friends for four years (I got them together) and we remained very good friends. <3
My classroom is more organized than my house. I am glad that my classroom is organized, but I need to work on the house.
Here are my questions I have to answer:
What is your favorite food/drink to de-stress?

Anything crunchy and salty.

What is your favorite book to read to your class?

The Giving Tree

What is your favorite book to read yourself?

I think I have read Animal, Vegetable, Miracle three or four times.

How far do you travel to get to your school?

Seven miles.

How many students are in your class?

18 lovelies.

Do you

exercise

? How often and what types?

Running (I try at least 5 times a week HAHAHAAH) Body Rock (5 times a week)

What is your favorite topic or unit to teach?

Anything with Reading.

What behavior plans/rewards do you have in place in your classroom?

I use Responsive Classroom. I truly, whole-heartedly believe in this. It is why my classroom runs so smoothly.

What do you wear to school? (slacks, skirts, dresses, jeans, types of shoes)

All of the above!

How old/new is your school?

Not new, but there have been upgrades.

What technology do you have available/use in your classroom?

Smart Board, iPads, 5 Macs (desktop), laptop

How do you spoil yourself?

Running
12 questions for my newly tagged friends.
1. How long have you been teaching?
2. What grades/levels/subjects have you taught?
3. What do you do when you have time off?
4. If you could change one thing about your teaching, what would it be?
5. What is your strength? (teaching)
6. If you could be a superhero, which one would you be?
7. What are three words that describe your class?
8. How late do you stay at school?
9. How fast can you type?
10. What are your goals for this year? (personal or professional)
11. If you could have anything you wanted for your classroom, what would it be?
12. What are some signals you use in your classroom?
OK, here you go: Here are my new found tagged friends:

Anna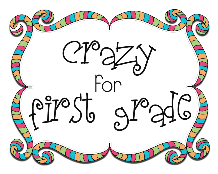 Dee
Enjoy ladies!!!!
Have a wonderful day!