DeeDee, over at Mrs. Wills Kindergarten, is having a linky party.
This is one you should not miss.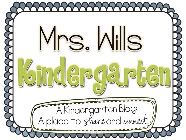 She got an email from a teacher is Joplin, Missouri.
"I teach in Joplin, which made worldwide news last May when our town was cut in half by an F5 tornado. Many of our elementary schools were destroyed or damaged, and as teachers, we have had a roller coaster year. I came from a meeting yesterday where many are struggling with the weight of all we are dealing with. My request is this: would you be willing to donate a created pack of your choosing to give away at a drawing at our upcoming district Kindergarten grade level meeting? The meeting is Monday and I am sorry for the short notice but I did not realize until the meeting how down everyone is feeling."
Let's all join together and show them our LOVE!
Let's send them so much stuff they won't know what to do! :)
Here's what you do:
1. Send your TpT product or Teacher's Notebook to Erica
edoennig@joplin.k12.mo.us